Thank you!
We would like to thank all our speakers, sponsors and most importantly delegates for contributing to and participating in EUROLEUK2020.  The congress was a great success and we were delighted to welcome over 1,200 participants from 91 countries worldwide!
We look forward to 'seeing' you again at The 2nd Virtual Congress on Controversies in Leukemias (EUROLEUK2021) which will take place 28-29 October 2021. Visit Euroleuk2021 for details…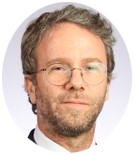 Alessandro Isidori, MD, PhD,
Hematology and Stem Cell Transplant Center
Marche Nord Hospital – Pesaro – Italy
Congress Chair
and

READ MORE

Contact Us
Please drop us a line with any questions or comments you may have.

We look forward to hearing from you.