Dear Colleagues,
It is with great pleasure that we invite you to attend The European Congress on Controversies in Leukemias (EuroLeuk2020) which will take place 29-30 October 2020 in Munich, Germany.
This meeting will be valuable for you if you are looking for:
• A cutting-edge scientific program – from basic science to clinical and therapeutic applications and perspectives
• Multiple opportunities for scientific interaction with an international faculty of distinguished experts
• An emphasis on critical discussion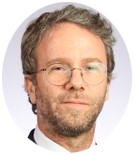 Alessandro Isidori, MD, PhD,
Hematology and Stem Cell Transplant Center
Marche Nord Hospital – Pesaro – Italy
Congress Chair
READ MORE

Contact Us
Please drop us a line with any questions or comments you may have.

We look forward to hearing from you.