CONGRESS AGENDA
08:50
Congress Opening & Welcome
Alessandro Isidori, MD, PhD,  Italy Congress Chair
09:00
Session 1: Biology of Leukemias: What's New?
09:00-09:30
Targeting Leukemia Stem Cells in Myeloid Malignancies: a Tale of Two Diseases.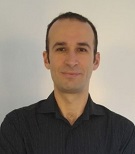 Paolo Gallipoli
Centre for Haemato-Oncology, Barts Cancer Institute, UK
09:30-10:00
Immune Evasion in Acute Myeloid Leukemia: From Biology to Clinical Targeting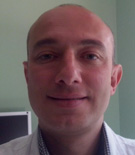 Antonio Curti
St. Orsola - Malpighi Polyclinic, Bologna University, Italy
10:00-10:30
Advancing Leukemia Diagnostics: What to do in 2020?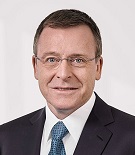 Torsten Haferlach
MLL Munich Leukemia Laboratory, Germany
11:00
Session 2: Controversies in AML: Part I
11:00-11:30
ELN Guidelines for Diagnosis and Prognostication of AML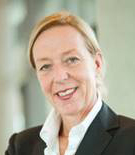 Konstanze Döhner
Department of Internal Medicine III, University Hospital of Ulm, Germany
11:30-12:00
Is 3+7 Still the Standard for Younger Patients with AML?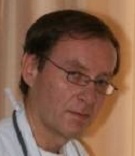 Giuseppe Visani
Hematology and Stem Cell Transplant Center, AORMN Hospital, Italy
12:00-12:30
Incorporating Venetoclax in AML Therapy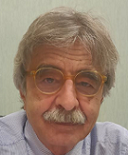 Felicetto Ferrara
Hematology Division, A. Cardarelli Hospital, Naples, Italy
13:30
Session 3: Controversies in AML: Part II
13:30-14:00
FLT3 Inhibitors in AML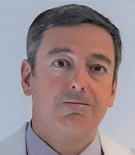 Adolfo de la Fuente Burguera
MD Anderson Cancer Center Madrid, Spain
13:30-14:00
Immunotherapy in AML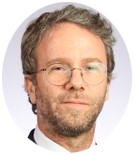 Alessandro Isidori - Congress Chair
Hematology and Stem Cell Transplant Center, Marche Nord Hospital, Italy
14:30-15:00
MRD in AML: What we Have Learnt so Far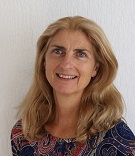 Jacqueline Cloos
Department of Hematology, VU University Medical Center Amsterdam, The Netherlands
15:30
Session 4: Controversies in CML
15:30-16:00
Modern Management of CML, from Front-Line to TFR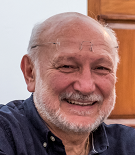 Giuseppe Saglio
University of Turin, Italy
16:00-16:30
CML: a Long-Term Outlook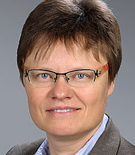 Susanne Sauselle
Medical Faculty of Mannheim at Heidelberg University, Germany
09:00
Session 5: Controversies in CLL – Toward a New Paradigm of Cure?
09:00-09:30
Genetics and Clonal Evolution in CLL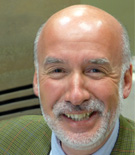 Gianluca Gaidano
Department of Translational Medicine, University of Easter Piedmont, Italy
09:30-10:00
CLL Management in 2020: Switching and Sequencing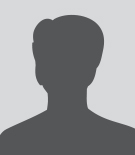 Talha Munir
Haematologist, St James's Hospital, UK
10:00-10:30
Management of CLL Patients in 2020: Beyond Efficacy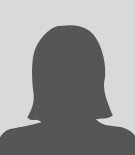 Lydia Scarfò
Department of Onco-Hematology, San Raffaele Scientific Institute, Italy
11:00
Session 6: Controversies in ALL
11:00-11:30
Front-Line Treatment for Adult ALL: Which Place for Novel Agents?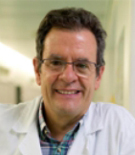 Josep-Maria Ribera
Catalan Institute of Oncology, Hospital Germans Trias i Pujol, Spain
11:30-12:00
Resistant/Relapsed ALL: What we have Learned from Clinical Trials?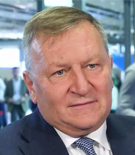 Giovanni Martinelli
Istituto Scientifico Romagnolo per lo Studio e la Cura dei Tumori, Italy
12:00-12:30
Ph+ ALL: Chemotherapy, TKIs or Transplant?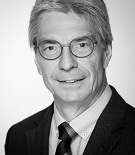 Oliver Ottmann
Haematology Division of Cancer and Genetics, Cardiff University, UK
13:30
Session 7: New Drugs, New Strategies
13:30-14:00
Overcoming Environment-Mediated Drug Resistance in AML

Claudio Cerchione
University of Naples "Federico II", Italy
14:00-14:30
Exploiting NK Cell Receptors for CAR-T Cell Theraphy of AML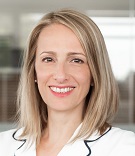 Peggy Sotiropoulou
Director of the R&D department, Celyad, Belgium
14:30-15:00
Targeting Tp53 in MDS and AML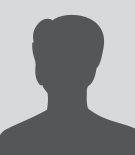 Pellegrino Musto
Aldo Moro University School of Medicine, Bari, Italy
15:30
Session 8: Controversies in Transplantation
15:30-16:00
Allogeneic Stem Cell Transplantation for Acute Leukemias: Is There an Upper Age Limit?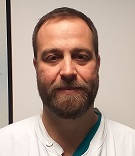 Michele Malagola
Unit of Blood Diseases and Stem Cell Transplantation, University of Brescia, Italy
16:00
Presentation of Best Abstract I
16:15
Presentation of Best Abstract II